Our team drives our success.
Company Overview:
MCNC is a North Carolina non-profit client-focused technology organization. Founded in 1980, MCNC owns and operates the North Carolina Research and Education Network (NCREN), one of America's longest-running regional research and education networks. With over 40 years of innovation, MCNC provides high-performance services for education, research, libraries, healthcare, public safety, and other community anchor institutions throughout North Carolina.
MCNC leverages NCREN to customize protected Internet, cybersecurity services, and related technology services for each client while supporting private service providers in bringing cost-efficient broadband connectivity to rural and underserved communities in North Carolina. Learn more about What We Do and Our Service Portfolio.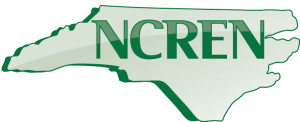 Our Vision and Mission
Our vision is for North Carolina to be the most securely connected state in the nation, where everyone has the resources they need to participate fully in the digital economy.
Our mission is to strengthen North Carolina's future by making secure, high-speed Internet and technology services more accessible to everyone in the state through partnerships,  collaboration, and innovative solutions.
MCNC is an equal opportunity employer, and all qualified applicants will receive consideration for employment without regard to race, color, religion, sex, sexual orientation, gender identity, national origin, disability status, protected veteran status or any other characteristic protected by law.
Applicants with disabilities may email MCNC at accommodations@mcnc.org to request an accommodation in the job application or interview process. Please include the position number, a detailed description of your requested accommodation, your name, and your preferred method of contact.
The accommodations@mcnc.org email address is not for the general submission of application of materials. MCNC will not provide a response to inquiries made to this email that are not related to accommodation needs.
Learn more about MCNC's pay transparency, labor, and your EEOC rights.
Open Positions
Open Position
Cybersecurity Analyst
Open Position
Associate Cybersecurity Analyst
Open Position
Network Architect Intern
Open Position
Systems Analyst
---
Healthcare & Insurance:
BCBS Medical Plan
MetLife Vision Plan
MetLife Dental Plan, Including Orthodontia for Eligible Dependents
Health Savings Account, Including Generous Company Contribution
Dependent Care Flexible Spending Account
Life and AD&D Insurance (Company Paid, 2x Salary, up to $500K)
Supplemental Life and AD&D Insurance
Travel Accident Insurance
Long Term Disability
Discounts on Personal Insurance (Pet, Auto, Home, etc.)
Medical Leave
Great Place to Work:
10% Contribution to MCNC Retirement Plan
403(b) Tax-Deferred Retirement Plan
Health Savings Account, Including Generous Company Contribution
Wellness Programs
Flexible Work Environment
Education Assistance
Cell Phone and Internet Allowances for All Employees
Vacation Leave
Holidays (10)
Commitment to Diversity and Inclusion
MCNC is a great place to be — and everyone needs to know it!
---
"I have worked at other organizations in my career before settling in here at MCNC about two years ago. It's incredible to me that MCNC has a 100 percent client satisfaction rating and a 94 percent employee satisfaction rating! That almost seems impossible, but it goes to show just how much our employees go above and beyond every day for our clients, communities, and each other."
– Matthew Kinney, Director of Human Resources
MCNC is a community-focused, technology non-profit striving to make North Carolina the most securely connected state in the nation
Testimonials Carousel
"
I'm proud to work for MCNC where it is clear that the team cares about our community and our mission. I don't feel the clock in and out drudgery of a typical corporate job. Instead, I'm inspired almost daily working alongside these amazing people to support our community and bring about positive change."