05.04.2022
What lessons about Cybersecurity can we learn from Star Wars?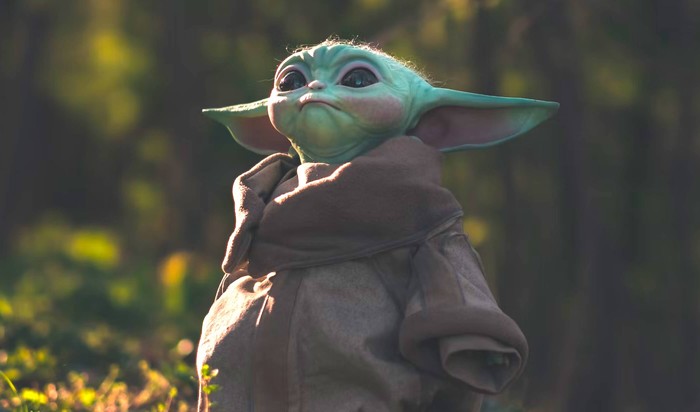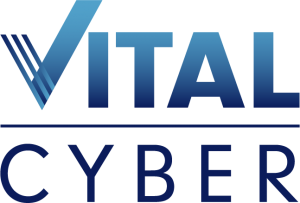 A long time ago in a network for, far away …

It is a time of turmoil. Ransomware, launched by bad actors hidden behind proxies, have caused every IT team to worry if they will be the next target.
During this time, cybersecurity professionals have managed to create plans and solutions to stop these cybercriminals and their ultimate weapon, the ZERO DAY, an attack that no one knows about until it happens.
Chased by cybercrime's sinister agents, IT Admins race about their various consoles, custodians of critical environments that ensure the safety and success of their people…
A New Hope
Whether you favor the light, dark, or gray side of things, even if you prefer smugglers with a shaggy dog riding shotgun, we can learn some lessons from both sides in the Star Wars universe.
If we track the rise of one wrinkly space wizard with too many clones thrown in, we can see numerous policy failings. One policy failure permitting a rise to absurd levels of power created the Galactic Empire, another policy failure permitted the leaking of a superweapon's plans. Even the policy of their only being two was repeatedly ignored, leading to the demise of more than one Sith. Policy is the foundation for everything we do, and enforcing it is key to ensuring it is followed.
However, despite all the policy failures of an Emperor or Council of Masters, there are ways to mitigate things. If there was a service that would have highlighted that exhaust port, maybe the Galactic Empire wouldn't have had to build a Death Star II. Maybe we wouldn't have granted someone a seat on the Council without granting them the title of Master. Vulnerability management is key here; not only do you need tools to scan your devices, but you need remediations to know how to fix them.
With remote work being upon us it feels like we are parsecs away from each other. Instead of passing an R2 unit around, and rescuing people from their wheezy parents, explore secure access technologies that ensure your users can connect remotely without risking your data leaving your secure environments.
Throughout all of this, you will encounter users who have their vision clouded by fear and doubt; they are ready to click on any link and it almost seems like they want to point their browser towards wretched hives of villainy and scum. Secure DNS and Web Connectivity helps ensure your users can journey onto the Internet and return with both of their arms. This can even intercept whispers of things that shouldn't be like botnet traffic, access to blocked sites, and the like.
Finally, how do you deflect that blaster bolt fired from the quickest cybercriminal in the Cantina? Lightsabers aren't practical and would probably melt computer chassis, but an EDR solution does a great job here. Industry leading solutions that ensure your computer stays safe and clean and won't be tempted by stories Darth C2 the Wise.
The Rise of Vital Cyber
MCNC felt this great disturbance in the community, as thousands of machines cried out as they were encrypted against their will. Vital Cyber rose to help the community by partnering with industry leaders and cultivating a robust security team.
Security Consulting Services
exist to advise, create, and augment your existing team. If you have any questions or don't know where to begin, this is where to start. Active Vulnerability Analysis exists to perform vulnerability scans on your sensitive internal devices and provide remediation advice. Our Akamai partnership offers DNS Filtering and Secure Application Access to ensure your user's connections are secure. Web Filtering is provided through partnership with ZScalar to further offer protected network connectivity regardless of your location.
The newest addition is
Vital Cyber's
first Managed Service,
Managed Endpoint Protection Services
. Through partnership with CrowdStrike we offer Protect, Insight, Discover, and Spotlight, all backed by MCNC's Vital Cyber team and CrowdStrike's Overwatch threat hunters. Unlike other managed services we also partner with you, giving you a seat at the council WITH rank of Master, to be able to view your data and detections while also taking advantage of the Hygiene aspect granted by Discover's Visibility and Spotlights on-device Vulnerability Management. All the while MCNC addresses your detections and alerts, contacts you only when needed, and stays in lock step with CrowdStrike's best practices by testing and deploying new features seamlessly.
The Need Awakens
One thing is true, you can't just sit back, sip some blue milk, and enjoy a dual sunset after a hard day of moisture farming. If you don't take steps to consider, address, and guard against these attacks they will hit you as hard as a Death Star laser, often causing a complete rebuild of your environment. If any of the above seems interesting, please contact MCNC to see how we can help you. If you have any of our services and would like to review them with us, reach out so we can ensure you are getting the best value possible.
May the 4th be with you, always.