04.27.2022
MCNC podcast explores high-speed health care for North Carolina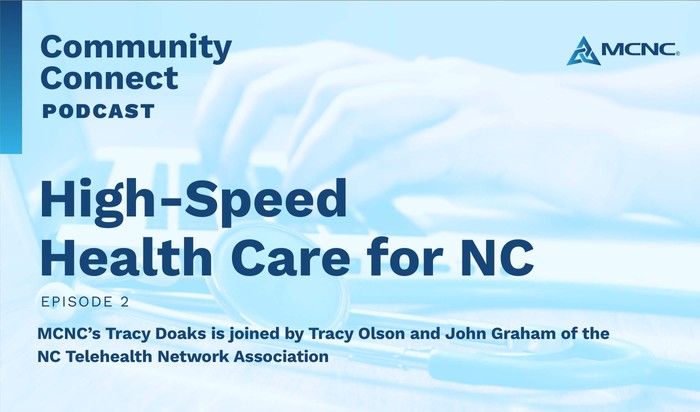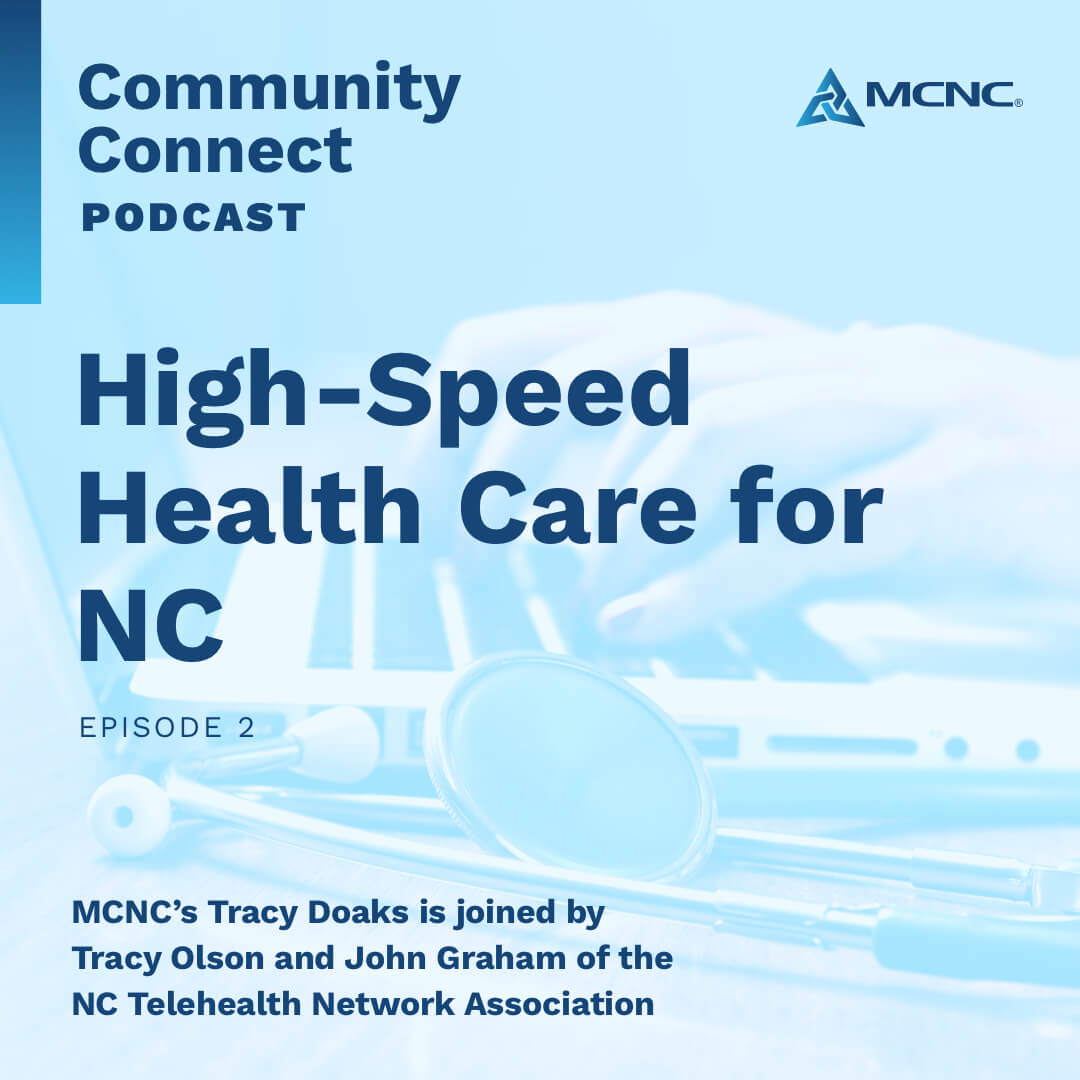 COVID-19 has heightened many important issues for the equitable delivery of modern health care. In that context, how has health care changed forever as a result of the pandemic? Why is high-speed Internet mission-critical in order to prevent medical inequities? What is the North Carolina Telehealth Network Association (NCTNA) and what role does it have in the state? And, how has MCNC supported NCTNA and its mission?
In the latest episode of the MCNC Community Connect podcast, MCNC President and CEO Tracy Doaks talks with Dr. John Graham, President of the NCTNA Board of Directors, and NCTNA Executive Director Tracy Olson, about the massive technology shifts triggered by the pandemic and how the right investments in broadband can drive economic and social growth as well as produce positive health care outcomes.
This latest episode is now available on Apple Podcasts, Spotify, or wherever else you listen to your favorites.
MCNC Community Connect is where leaders and innovators meet regularly to discuss some of today's hottest technology topics and trends. Each episode is aimed to inspire fresh ideas and to have important conversations around technology's increasing role in economic development, digital equity and inclusion, broadband infrastructure, cybersecurity, health care, and much more.
Our previous episode titled It's Not a Matter of 'If' but 'When' | Cyber Experts Talk Cybersecurity in North Carolina and Beyond is available here. Our next episode will be available in late May. Future episodes will dive deeper into digital equity and inclusion as well as cybersecurity, GIS mapping, rural broadband, networking, and more. If you have a suggestion for a future MCNC Community Connect podcast, please contact us.