MCNC Community Day 2023
Save the Date & Join Us on November 15 & 16
MCNC will celebrate 43 years of service to its diverse community this fall at its signature Community Day event on November 15 and 16 at the Durham Convention Center. We are excited to announce that this year's theme will be A New 
Wave of Innovation. Look out for details in the coming months on speakers, topics, and how to register!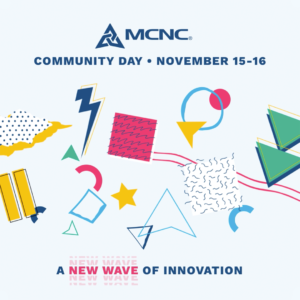 What: MCNC Community Day 2023
When: November 15 & 16
Where: Durham Convention Center
We hope to see you this November as we engage with our community in two days of inspiration and togetherness.