02.01.2021
MCNC's Collaborative Approach to Digital Inclusion
By MCNC Admin
Blog post by Stephanie Jane Edwards, MCNC GIS Analyst & Digital Inclusion Liaison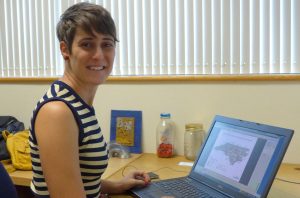 MCNC takes the role of helping its community very seriously. MCNC is a part of ongoing conversations about digital inclusion across North Carolina and at the national level. Digital inclusion will take conversations and collaboration among many who are invested in the future and well-being of each community.
While MCNC cannot address all aspects of digital inclusion on its own, MCNC — with its world-class statewide fiber-optic backbone network — along with fellow state Research and Education Networks (RENs) are well-positioned to leverage their middle-mile networks and community relationships for digital inclusion work. Such digital inclusion work can create ripple effects in broadband access for health and wellness, learning, civic engagement, research and innovation, cultural richness, and thriving economies.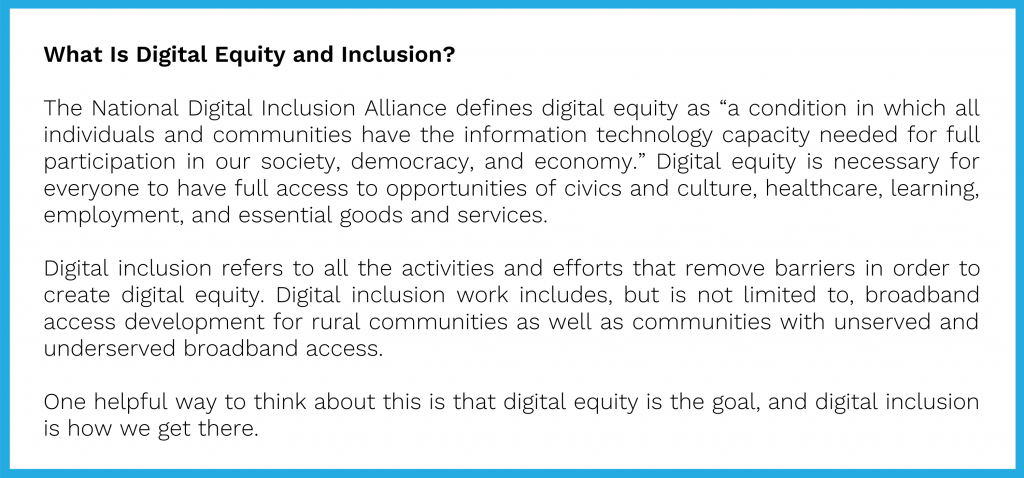 Many of North Carolina's community anchor institutions and communities (both rural and urban) have digital inclusion goals built into their core activities. MCNC has a strong working relationship with K-12 schools, colleges, libraries, healthcare organizations, and local governments across the state, and MCNC has always worked to be more than a provider of broadband and technology services. Rather, MCNC strives to be a responsive collaborator and convener on technology-related missions that improve the lives of North Carolinians.
The COVID-19 pandemic has created huge shifts and spikes in broadband-related needs. MCNC has come alongside North Carolina communities as we all navigate new challenges, disparities, needs, and opportunities.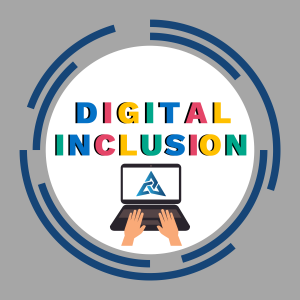 In this rapidly-evolving COVID-19 context, MCNC is continuing to hear from community anchor institutions (CAIs) and local governments about what their broadband and technology needs are, and MCNC seeks to grow accordingly in its capacity to connect these communities with their needed resources. MCNC supports an approach championed by the Schools, Health & Libraries Coalition (SHLB) at the national level to improve broadband access and digital inclusion efforts "to and through" the CAIs of unserved and underserved areas. This resonates with the mission of MCNC because we recognize that CAIs are on the front lines of meeting the needs and goals of their surrounding communities, and we see the innovative resources directed "TO" the CAI's core activities are critical in creating ripple effects in the greater communities.
Internet Service Providers (ISPs) and other providers in the telecommunications sector are also valued collaborators with whom MCNC seeks to work with on broadband access improvement and related digital inclusion efforts. MCNC operates a primarily open access middle-mile network and seeks to collaborate with ISPs to improve broadband access and to, wherever possible, impact communities in ways directly related to MCNC's mission. MCNC's decisions about what collaborations and projects to participate in are determined by this mission-related community impact as measured by external input and available data.
Click here to read MCNC's recent press release regarding digital equity and inclusion.