05.25.2023
MCNC helps libraries turn the page with high-speed internet and more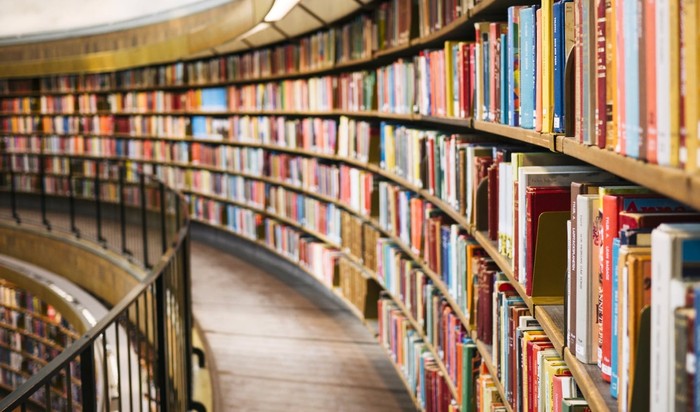 Recalling when the library was not part of my life is hard. I have fond memories from childhood of riding my bike up to the local branch every Sunday to see if there was a new Encyclopedia Brown or Judy Bloom book that I had not read.   Or barely being a teenager and interviewing for my first job -- to shelve some books. My first year of Community College found me using the university library of a private school and digging deep in the stacks (what infectious smells!) for research that I had to pay to make copies of to write a paper.  
But times change. Most of us hold in our pocket an apparatus that lets us find an answer to a question immediately, so just spending time getting to a library can seem daunting.   Even before the world was upended and we all were sent home, I would hear rumblings about how libraries were dead or becoming obsolete.   But the thing is - I never saw that.   Walking into my public library, I would see the many computer terminals at near capacity.   There would be a group of children listening to a story being read.   Flyers on a bulletin board had invitations to various programs that were free to attend.   Libraries are community anchor institutions.   They have evolved from "just a place to get some books" to becoming a community builder, a space for networking, and incredibly rich resources for all things educational.   Libraries are vital to both urban and rural areas. 
MCNC continues its path of outreach and research to bring fiber to the libraries in North Carolina.   We understand the challenges many library systems face when moving on to the next chapter.   We recognize that high-speed Internet is vital to continue serving the community and are here to help.   We continue to cultivate pilot programs in small areas in the state to not only show and provide high-speed Internet to underserved areas but also as a way to spread the word about the wonderful world of MCNC.   Those locations that sit near our fiber backbone deserve, at the least, a conversation about the ins and outs of how MCNC can assist with their Internet requirements.   None of this is new for MCNC.   For example, we have been providing high-speed Internet for many years for the public school system, municipalities, and museums with an incredibly high rate of success for customer satisfaction. It doesn't stop at just the Internet, since once connected, there then comes an entire suite of cybersecurity options and more.
Since MCNC does not provide internet access to the residential community, we want to be sure that all libraries across the state know we are here –  a partner. Education of all students is a value add for everyone, for it is what the growth of the future is based on. MCNC has been a member of The Schools, Health, and Libraries Broadband Coalition (SHLB) and participates in weekly calls to discuss the struggles of how to serve the state better or how to best utilize E-Rate funds. These are important meetings to be engaged with since it can be an eye-opening look at how states across the country are dealing in their way (spoiler alert: everyone faces those same hurdles).  
Here is the twist: even if MCNC does not end up being your provider, we would love to hear from you. Whether you are a single library or a system, MCNC wants to know how we can help meet your needs, even if that means guiding you elsewhere. Let us know!
We are excited to hear from you.
Joel C. Davis is the client advocacy manager at MCNC. Learn more about Joel here.