08.06.2018
Bigger Network, Better Services, Stronger Future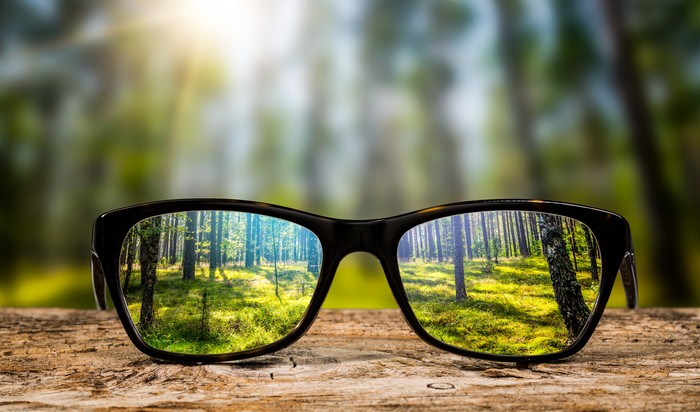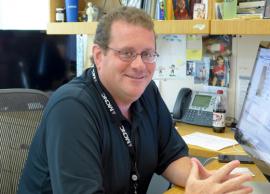 It's hard to believe another fiscal year has passed at MCNC. I find my professional and personal years are passing by much more quickly nowadays as I reminisce on our accomplishments from this past year and write about the exciting opportunities in store this upcoming year.
I'm proud to say that June marked 25 years for me working at MCNC. Just as I am proud of watching my kids grow into the special people they are and will be, I'm similarly just as proud of watching our MCNC staff continue to build and operate the best R&E network in the world.
FY 2017-2018 Highlights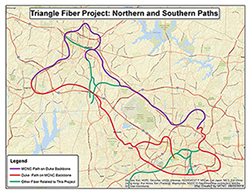 With the support of the Golden LEAF Foundation, MCNC connected an additional 22 community anchor institutions to NCREN via owned fiber in the Greensboro / Hamlet corridor.
Through a partnership with Duke University, we constructed more than 100 miles of new fiber in the Triangle area. This lays the foundation for continued high-level support of K-20 education and health care in this particular region as well as the entire state.
MCNC had a rejuvenated approach to new service development. The security team has done a great job of identifying and setting into motion new security services for our customers as we go beyond providing world-class connectivity. Those service offerings are now available and will continue to grow.
Looking ahead
We will continue to look at ways to bring more community anchor locations directly on to MCNC owned infrastructure and have identified a way to fulfill that promise to more locations in the southeast region of our state between Sanford and Farmville (including Lillington, Smithfield and Buies Creek).
We will be building an additional telecommunications hut in the Hendersonville area to secure our footprint and continue growing in the western part of the state.
Speaking of our infrastructure, this year marks a milestone as we begin replacing some of the original equipment purchased through the federal BTOP program in 2010-2011 with upgraded, next-generation equipment.
We also are on the cusp of piloting cloud connectivity services to Azure and AWS and will soon be in a position to offer access to these services through the MCNC backbone via Internet2.
Each and all of these investments will enable MCNC to stay at the leading edge of providing stellar service to our constituent base. MCNC also continues to tremendously value the strategic partnerships we have all over the state; without those collaborations our work for millions of people would not be possible. We look forward to strengthening those relationships even further in 2018-2019.
I've seen a lot of changes at MCNC the last 25 years - looking forward to seeing what lies ahead for us this year and the years to come.