11.10.2020
MCNC Data Centers solve many of today's IT challenges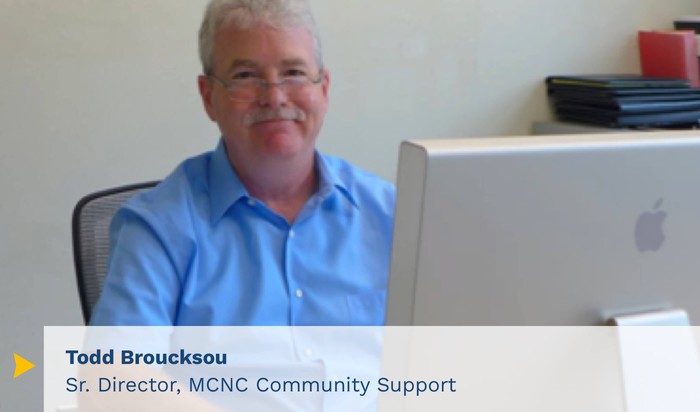 Blog post by David Brain, Chief Systems Architect & Sr. Technical Manager, Systems; and Todd Broucksou, Sr. Director, MCNC Community Support

MCNC started providing Data Center services with the North Carolina Supercomputing Center (NCSC) in 1989, with a state-of-the-art facility known simply as Building 3 in Research Triangle Park, N.C. Since that time, the secure data center's 5,000 square feet of raised floor space has gone through many innovative changes and upgrades. 
Changes included the shutdown of NCSC in 2003 and transition to a client-based, secure 24x7 access data center. Enhancement continues with N+1 battery-backed UPS, chilled water cooling, and critical event alarm systems to meet and exceed today's industry standards. Today, the data center supports one of the three primary points of presence on MCNC's network, the North Carolina Research and Education Network (NCREN).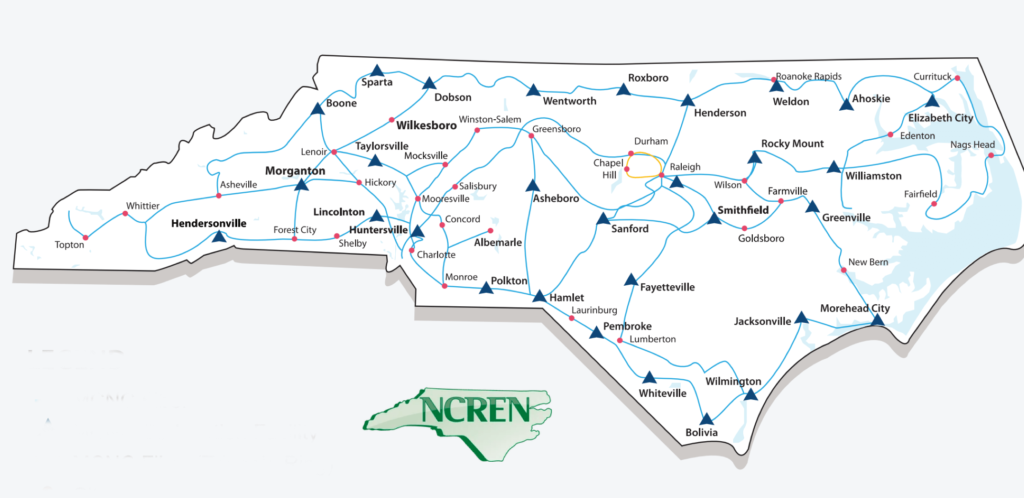 Currently housing more than 40 separate clients, MCNC's secure data center is used by constituents from across MCNCs community anchor institutions. The data center has the luxury of being directly connected to our world-class network. And, because the data center houses one of the primary points of presence on the NCREN backbone, MCNC data center colocation clients have no issues with multiple hops or high latency. Using MCNC's DWDM (Dense Wavelength Division Multiplexing) system, the MCNC data center has multiple geographical 10+Gbps connections to NCREN's multi-homed Internet service. Each MCNC client's colocation service is allocated a 1Gbps connection, with IP address space provided as needed. If the client desires, they can upgrade to multi-homed connections and/or 10Gbps connectivity to their rack. As an MCNC client, there are no additional fees for network usage from the data center.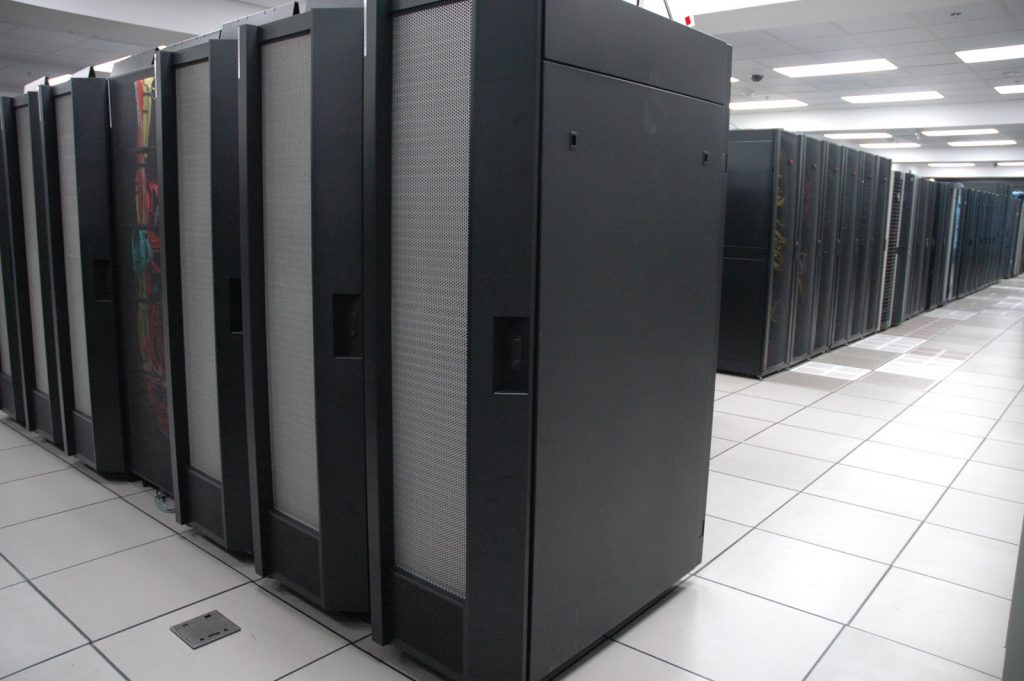 Data center clients can expect all the usual data center tools and services. Tools include top of the line Firewall, Storage, Backups, and Load Balancing as a service, which are available to all our clients. Every client has access to smart-hands to check on those blinking lights, cable connections, and power resets at no additional fee. Also, MCNC staff can receive client equipment shipments and provide access for repair technicians. If needed, MCNC can offer certified professionals to act as smart hands in the troubleshooting of any issue that might be occurring on your system.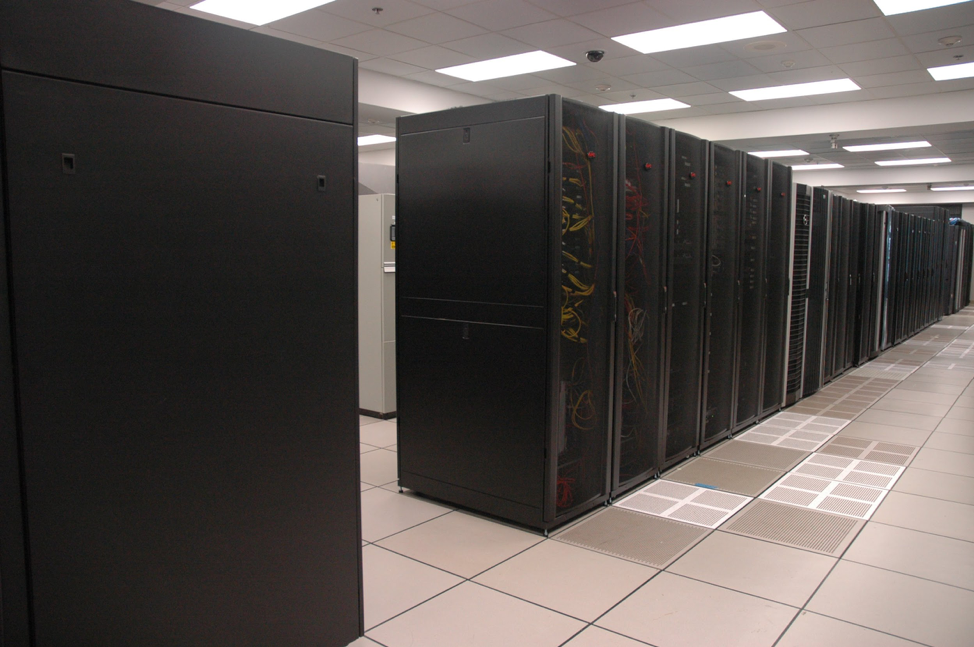 As a relatively small data center we are able to get to know our clients — we have worked with the state's larger universities and small organizations. We are always available to answer questions no matter your level of technical expertise. Our goal is to make what can be a seemingly obscure world of data center hosting as approachable as possible, and to find the best solution for the client's specific situation.
The MCNC's data center team is eager to help in new system designs and implementations. We find working closely with our clients helps us understand their needs, requirements, and capabilities. Often situations arise where the client has a good idea and part of a plan, and they just need a little assistance to finish it. Our experienced staff can provide build designs from basic to innovative leading edge. Like any good systems engineer, we are always interested in the latest technology.      
Today the clients of MCNC have many choices for their data center solution — from the on-campus data center to the cloud. MCNC offers an economical solution to something in between. Having the data center in the state, secure 24x7 badge access, on-site remote hands, no data rate charges, and low entry cost, the MCNC data center can solve many of today's IT challenges.