03.13.2017
MCNC's John Warf is 'Making IT Happen' in North Carolina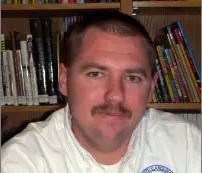 MCNC Senior Client Network Engineer John Warf received the coveted Making IT Happen award for his contributions to the successful integration of technology in education. The award was presented by the International Society for Technology in Education (ISTE), of which the North Carolina Technology In Education Society (NCTIES) is an affiliate. It was given on March 3 during NCTIES 2017 event in Raleigh.
Making IT Happen honors outstanding educators and leaders who demonstrate extraordinary commitment, leadership, courage and persistence in improving digital learning opportunities for students.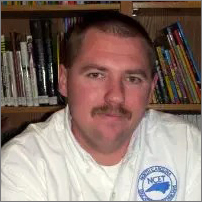 John Warf has worked in and around educational technology for the past 18 years. He has developed a unique perspective through his time working at Chatham County Schools, the North Carolina Department of Public Instruction, and now at MCNC. This experience has afforded him the ability to really see through another person's eyes, whether it be the teacher in the classroom or the school's technology administrator. This experience is evident in his exemplary customer focus and breadth of technology skills.
"MCNC, with the support of the N.C. Department of Public Instruction and our state legislators, does amazing things and I'm honored to accept the Making IT Happen Award on behalf of the organization as well as my colleagues and the dedicated educators I get to work every day throughout the state," said Warf.
As a senior leader in MCNC's Client Network Engineer (CNE) network consulting team, John has experience working directly with teachers to help ensure they have all the essential technological tools for their classrooms. In addition, he has worked on many statewide technology programs, including the N.C. School Connectivity Initiative, which has been recognized nationally as a model for improving the availability of broadband services to school districts and charter schools.
All 115 K-12 public school districts were connected to the North Carolina Research and Education Network (NCREN) in 2009 through the N.C. School Connectivity Initiative; more than 100 charter schools also are now receiving connectivity services from MCNC. Developed out of the N.C. School Connectivity Initiative, the CNE team provides network consulting services in North Carolina to K-12 schools in technical areas including network design, configuration and operations, wireless network configuration and operations, security, operations, administration and management, and Google Apps for Education. CNE also offers training and professional development opportunities for community college and K-12 customers several times a year. They provide a unique service for the North Carolina education community; collaborating with state education agencies and public schools to ensure school networks can support the transition to digital learning and effectively leverage NCREN broadband services. Discover more about CNE.
"It makes us all proud when a member of the MCNC team is recognized for achievement within the community," said MCNC President and CEO Jean Davis. "This award is a well-deserved reflection of John's passion to improve education throughout North Carolina, and we're proud of his accomplishment."
John Warf joins a prestigious group of Making IT Happen honorees, including classroom teachers, school principals, superintendents, corporate executives, legislators, governors, and more.
"Making IT Happen honorees make unique contributions to advancing the use of digital technology to inspire learning and teaching," said ISTE CEO Brian Lewis. "Their significant accomplishments all further ISTE's vision of a world in which all learners thrive, achieve and contribute."
ISTE is the premier non-profit organization serving educators and education leaders committed to empowering connected learners in a connected world. ISTE serves more than 100,000 education stakeholders throughout the world. The Making IT Happen program highlights the dramatic role educators have on the learning process by using technology, and rewards those individuals for their commitment and innovation. To date, more than 500 individuals have been awarded this recognition through ISTE and its affiliates.