12.11.2017
Raleigh wins 2017 Digital Inclusion Leadership Award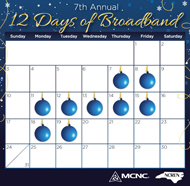 In May, at the Broadband Communities Summit event in Dallas, Texas, Raleigh Digital Connectors was selected as one of six winners of the 2017 Digital Inclusion Leadership Awards, presented by Next Century Cities and Google Fiber. Raleigh Digital Connectors was selected as the winner in the Leader in Digital Inclusion Best Practices category.
These awards celebrate city governments who are leading programs or empowering community-based organizations to tackle barriers to internet adoption, while also encouraging leaders in the public sector to get involved in digital inclusion by sharing best practices.
Raleigh Digital Connectors teaches valuable technological skills to youth in the community who then teach their family members and other members of the community. The program is a vehicle for increasing broadband adoption and life skill development which will be accomplished through a multi-generational approach with the ultimate goal of stimulating economic growth. Through access, education, awareness and information, Raleigh Digital Connectors are building a culture that values and embraces technology to enhance lives.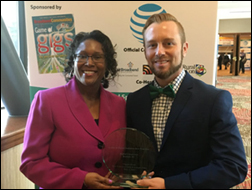 About 15 percent of U.S. households, or approximately 50 million Americans, don't have internet in their homes. Families affected by the digital divide, many of whom are from lower income neighborhoods, are at a disadvantage when it comes to doing homework, applying for jobs, or staying in touch with loved ones.
"Ensuring that all residents are able to benefit from the wide range of available online resources is a high priority for each of our Digital Inclusion Leadership Awardees," said Deb Socia, Executive Director of Next Century Cities. "Though each winner has a unique approach, they all demonstrate that dedicated local elected officials and strong community partnerships are key components of a successful project."
Next Century Cities and Google Fiber believe that city leaders have a major role to play in getting residents the resources and digital access they need. This awards program celebrates those local leaders who are tackling barriers to internet adoption through direct programming or in partnership with community based organizations.
Raleigh Digital Connectors helps prepare youth for jobs in the 21st century workplace by providing intensive computer training and building leadership skills. To date, Raleigh's 103 Digital Connectors have taught computer skills to 2,640 individuals, completed 5,158 hours of community service, and refurbished 547 computers through the Kramden Institute and United Way of the Greater Triangle Teaming for Technology.
Visit the following website to learn more about Raleigh's Digital Inclusion Programs.