12.08.2017
MCNC celebrates 2017 with awards and accolades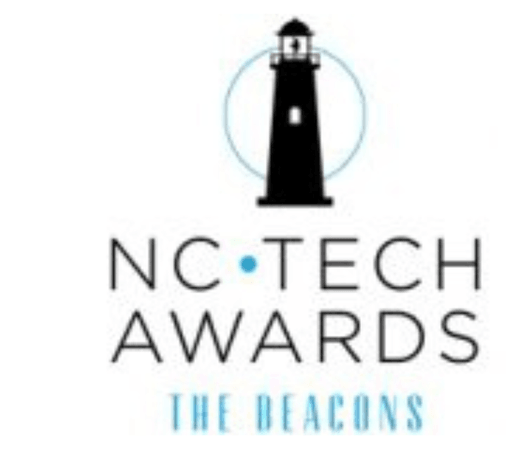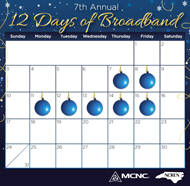 Technology and broadband connectivity play a massive role in the everyday lives of North Carolina citizens. Smart broadband for North Carolina starts with MCNC, and we continue to transform into an organization that provides not just high-speed, broadband networking on NCREN but other value-added services and technology solutions for many key education and business verticals across the state.
One of the ways MCNC accomplishes its mission is by providing an innovative work environment for staff, demonstrating a commitment to each employee's well-being as well as professional development.
Triangle Business Journal's 2017 CEO of the Year Awards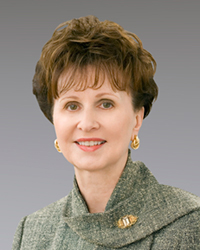 The 2017 class of the Triangle's CEO of the Year Awards reads like a veritable Who's Who of top local executives. This year's roundup features executives from a variety of industries, including construction and development, entertainment, transportation, education, and life sciences.
Dr. A. Hope Williams, president of North Carolina Independent Colleges and Universities (NCICU), was among the winners in 2017. She has been president of NCICU since 1992. In July of this year, she also was named vice chair of the MCNC Board of Directors.
Winners of the TBJ CEO Awards received the honor based solely on responses from their peers – other CEOs or top executives in the Triangle. Triangle Business Journal collected responses from a bevy of local executives that included winners from the past two CEO Awards. The survey recipients voted for the top 20 leaders from a ballot with 50 names. After the internal assessment, what resulted is the standout class of CEOs who help drive the Triangle's success and make it such a prominent place to work and live.
John Warf is 'Making IT Happen' in North Carolina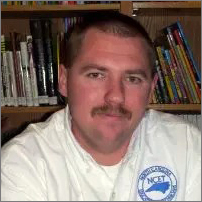 MCNC Senior Client Network Engineer John Warf received the coveted Making IT Happen award for his contributions to the successful integration of technology in education. The award was presented by the International Society for Technology in Education (ISTE), of which the North Carolina Technology In Education Society (NCTIES) is an affiliate. It was given on March 3 during NCTIES in Raleigh.
Making IT Happen honors outstanding educators and leaders who demonstrate extraordinary commitment, leadership, courage and persistence in improving digital learning opportunities for students. Warf joins a prestigious group of Making IT Happen honorees, including classroom teachers, school principals, superintendents, corporate executives, legislators, governors, and more.
"It makes us all proud when a member of the MCNC team is recognized for achievement within the community," said MCNC President and CEO Jean Davis. "This award is a well-deserved reflection of John's passion to improve education throughout North Carolina, and we're proud of his accomplishment."
Jean Davis named Top Enterprise Director by WRAL TechWire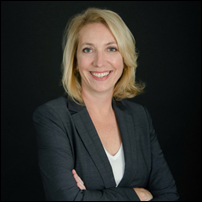 Startups, entrepreneurs, executives, investors and several of the Triangle's top tech and life science companies took home 12 awards at the 5th annual WRAL TechWire Awards in April. MCNC President and CEO Jean Davis was named Top Enterprise Director for 2017. Finalists in the category also included Allen West, President and CEO of Railinic, and David Morken, Co-Founder, CEO and Chairman of Bandwidth. Read full story.
More than 100 individuals and companies were nominated for this year's awards, and finalists were selected after a review by a WRAL TechWire awards committee based on nominations received. Eventual winners were selected by popular voting open to the public spanning two weeks after finalists were announced. WRAL TechWire first hosted this awards showcase in 2012.
Finalist for NC Tech Award for Corporate Impact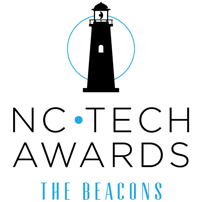 MCNC was selected as a finalist by the North Carolina Technology Association (NCTA) for the 2017 Corporate Impact Award. The NC Tech Awards, also known as The Beacons, is North Carolina's only statewide technology awards program, recognizing companies and individuals who have characterized excellence, innovation and leadership. Among the finalist was Accenture, ERC Broadband, Net Friends, RadixBay, and Wireless Research Center. The winner was ERC Broadband.
MCNC received a nomination in this category based on all the positive changes NCREN users have seen this year in cybersecurity protection and service. Read more in Day 1 of 12 Days of Broadband for 2017.
MCNC previously received NC Tech Awards in 2003 as a Top Government/Non-Profit Technology Company and 1996 for the Innovation Award. In recent years MCNC also has been recognized nationally for awards including 2012 White House Champion of Change and 2013 IDG Computerworld Laureate.