01.16.2020
Case Study: RENCI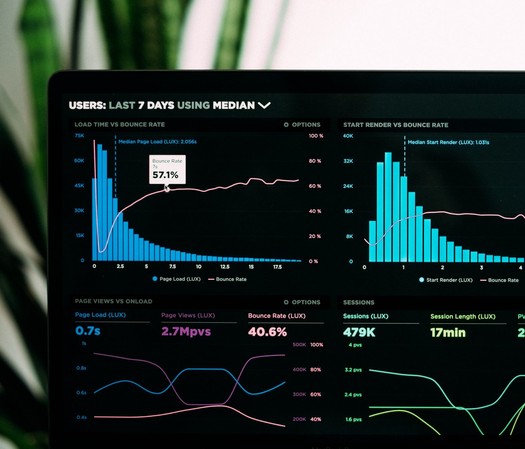 RENCI explores the future of networking
The Renaissance Computing Institute (RENCI) is one of North Carolina's hidden gems that develops and deploys advanced technologies to enable research discoveries and practical innovations. Through the North Carolina Research and Education Network, MCNC provides high-speed and reliable connectivity for RENCI to all other high-performance research networks, and therefore a worldwide community of researchers.
---
BUSINESS DESCRIPTION
The Renaissance Computing Institute (RENCI) launched in 2004 as a collaborative institute involving UNC Chapel Hill, Duke University, and N.C. State University. RENCI conducts advanced technology research and deploys cyberinfrastructure to enable research discoveries. The institute works with faculty researchers at UNC, Duke and N.C. State and participates in advanced technology research projects with partners across the United States and around the world The North Carolina Research and Education Network (NCREN) is a critical component to their work as it connects RENCI to all other high-performance research networks, and therefore a worldwide community of researchers.
"MCNC is our key partner that helps us achieve our mission of using cyber infrastructure to enable research discoveries and practical problem solving. We have a truly collaborative and mutually beneficial relationship. Whether researchers need high-performance computing, cyber tools for analysis and collaboration or data management solutions, none of it would be possible if we didn't have robust, reliable, high-performance networking ... without NCREN we would literally be in the dark." --Stan Ahalt RENCI Director
CHALLENGE
In 2011, RENCI and Duke University in partnership with IBM began a project to build a nationwide test bed for networking and networked cloud computing. The project was part of the National Science Foundation's Global Environment for Network Innovation (GENI) initiative, enabling researchers to explore networks of the future. In order for researchers at RENCI to continue driving the networking industry to re-examine traditional network architectures and delivery models, they needed unprecedented amounts of bandwidth and reliable high-speed connectivity.
SOLUTION
RENCI's ExoGENI project uses software based on the Open Resource Control Architecture (ORCA) to control the networked cloud infrastructure. The ExoGENI sites link to national research networks such as National Lambda Rail (NLR), Internet2, and the U.S. Department of Energy's Energy Sciences Network (ESnet). These sites are connected to RENCI at very high speeds using RENCI's Breakable Experimental Network (BEN), a networking test bed that links RENCI, Duke, N.C. State, and UNC Chapel Hill that has been built using MCNC-managed fiber. ExoGENI operates as a networked cloud infrastructure – a virtual lab for networking and computer science experiments – helping researchers advance the development of faster, smarter and more reliable Internet solutions, such as software-defined network or SDN. It also supports a variety of experiments and uses custom kernels to experiment with different network protocols. To support research into high-speed protocols, some ExoGENI sites are or will be capable of transferring data at 10 Gbps and in the future at 40 and 100 Gbps, all while leveraging the powerful connectivity available on NCREN.
BENEFITS
RENCI partners with researchers, policymakers, and technology leaders to engage and solve some of the world's most challenging computing needs. Their mission to develop and deploy advanced technologies to enable research discoveries and practical innovations continues to be achieved using NCREN. Changing business conditions today place significant demands on conventional network architectures that many believe are not flexible enough to accommodate those demands. The work RENCI is doing provides a new way to transform traditional network backbones into service-delivery platforms. Researchers have been able to dynamically configure private networks spanning the continental U.S., allocate computing clusters and storage for use by scientists who collect and analyze data, and tie these experimental resources to production networks, devices, or instruments. Because ExoGENI interacts with other networked resources assembled through the GENI initiative, researchers are able to create more powerful assemblies, or slices, of linked resources that include wireless, mobile, and sensor networks. The project also serves as a test environment for a globally-federated cloud infrastructure that can reconfigure collections of linked computational resources as needed and bring together diverse resources from multiple cloud providers. Such an environment could someday replace typical institutional computational resources, which today exist in a single lab or data center.
At a glance
What they needed?
Extremely high-speed, low-latency broadband connectivity for research and collaboration
Reliable and future-proof networking with at least a 10G connection and the ability to scale higher
What they did?
Leveraged NCREN connectivity to experiment on new forms of networking and cyber infrastructure
Achieved critical milestones and innovations in advanced networking through the ExoGENI project
What they accomplished?
Used NCREN's capacity to conduct some the world's most innovative computational research
Continue to break barriers in development of a faster, smarter, and more reliable Internet