01.16.2020
Case Study: North Carolina Community College System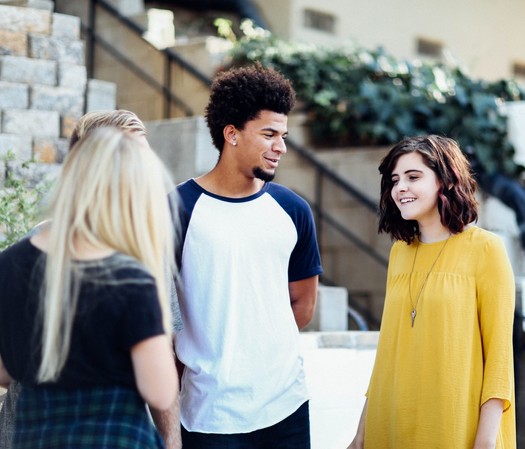 North Carolina Community College System
The North Carolina Community College System is pushing the boundaries of bandwidth by leveraging leading-edge video technologies on NCREN to create innovative learning environments for students all over the state.
---
BUSINESS DESCRIPTION
"Nearly half the job openings of the future will go to students with an associate degree or a post-secondary credential. ITS and MCNC have helped our colleges access and integrate synchronous video, streaming of archived classes, and video conferencing technologies at unprecedented levels. These technologies help our students obtain degrees and career credentials in a timely manner with equitable access to community college resources no matter where they are located."
Scott Ralls
President
North Carolina Community College System
Fifty years ago, North Carolina Gov. Terry Sanford made the case for Senate Bill 72 that provided the foundation for today's North Carolina Community College System (NCCCS). North Carolina needed a nimble set of higher education institutions that could respond to the workforce and training needs of local and regional economies. As the NCCCS approached its 50th anniversary, system leaders knew this vision was even more relevant now than in 1963. NCCCS is the third largest community college system in the United States, and currently has 58 educational institutions serving more than 800,000 students. In 2010, NCCCS through the N.C. Office of Information Technology Services (ITS) selected the North Carolina Research and Education Network (NCREN) as the high-speed broadband network infrastructure for all 58 colleges, connecting each to other public education institutions in the state, to the internet, and to other advanced research networks such as Internet2.
CHALLENGE
The demand for broadband in community anchor institutions like community colleges grows significantly every year. NCCCS experienced a 25 percent increase in enrollment during the 2008-11 academic years. According to current enrollment data, 1 out of 8 North Carolina citizens aged 18 or above accesses the resources from NCCCS in some manner. With increased enrollment and geographic diversity, bandwidth demand grows approximately 20 to 40 percent year-over-year. In addition, the applications these institutions operate require a level and type of network connectivity often not commercially available. With half of the state's job openings of the future projected to go to individuals with an associate's degree or higher, videoconferencing technologies and real-time education capabilities are integral parts to the expansion and success of NCCCS.
"Broadband has revolutionized the kinds of programs offered by North Carolina Community Colleges to both young and adult learners."
Dr. Saundra Williams
Senior Vice President and Chief of Technology & Workforce Development
North Carolina Community College System
SOLUTION
NCCCS, ITS and MCNC (the non-profit operator of NCREN) have worked together over the years to integrate a full range of IP-based technologies into individual teaching and learning environments. NCREN has been substantially upgraded over the last three years as part of the Golden LEAF Rural Broadband Initiative, a $144 million public/private investment in broadband infrastructure overseen by MCNC. NCREN connectivity now enables unfettered, high-bandwidth connectivity for all NCCCS campuses. This allows colleges to share academic, curriculum content, research and training assets with one another. This sharing of resources and the historic upgrade to NCREN has given NCCCS colleges access to leading-edge technologies. For example video solutions like Movi-Jabber, telepresence, and other managed/shared services easily allow resources to be used across campuses. Use of these tools help produce results. North Carolina was one of three states funded in 2011 to participate in the Bill and Melinda Gates Foundation's Completion by Design initiative, and this work has created the foundational plank for SuccessNC – the NCCCS's strategic planning initiative aiming to double the number of students who graduate with career credentials by 2020. Success 2020 also includes a strategy to widely deploy streaming video and other related services. Through MCNC, NCREN provides community colleges with internet service ranging from 100 Mbps to 1G in addition to other managed video services such as Movi-Jabber, video point-to-point and multi-points, ad-hoc point-to-point sessions, live streaming, and recorded archived sessions.
BENEFITS
"We're driven today by partnering with economic development leaders like MCNC to provide real-time education capabilities and job training to build and create jobs in North Carolina. New technology helps these students experience synchronous and asynchronous learning using leading-edge video tools and self-driven/user-driven applications such as Movi at a much lower cost."
Jonathan Vester
Chief Information Officer
Nash Community College
NCCCS estimates it saves nearly $1.5 million annually by leveraging the capabilities of NCREN, and every institution has at least 100 Mbps connectivity. Many campuses have doubled their internet bandwidth demands and their connectivity speeds in the same time period. A connection to NCREN provides community college students across the state with mission-critical and redundant infrastructure that can grow to meet their virtual education needs at stable costs for the coming generations of students. The implementation of IP-based video technologies makes individual community college resources even more accessible for North Carolina citizens wherever they live. For example, at Nash Community College, they implemented the "classroomless class." This innovative learning approach gives a class of 25 students dispersed in homes and/or workplaces the opportunity to log in and attend classes in real time with the professors. With this kind of high-speed broadband access available now and in the future, NCCCS will be able to continue opening the doors to high-quality, accessible educational opportunities to improve the lives and well-being of individuals and the communities in which they call home.
At a glance
What they needed?
Reliable broadband connectivity that could scale to future needs and enrollment demands
A level and type of network connectivity often not commercially available or cost-efficient
Large and low-latency bandwidth to better utilize new and sophisticated video technologies
What they did?
Leveraged NCREN to help craft and implement distance learning and e-Learning strategies
Implemented leading-edge technologies allowing for interoperable HD video exchanges
Benefitted from massive upgrades to NCREN as part of the Golden LEAF Rural Broadband Initiative
Integrated a full range of IP-based technologies into individual teaching and learning environments
What they accomplished?
Accessed infrastructure that can scale to the bandwidth and future service delivery needs
Committed to creating high-quality, accessible educational opportunities and affordable tuition rates
Increased the accessibility for NCCCS resources for all North Carolina citizens wherever they live