01.16.2020
Case Study: NC SCI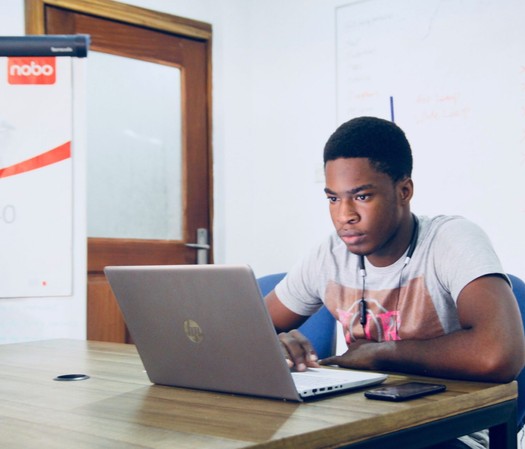 North Carolina School Connectivity Initiative
The typical school in America has the same amount of Internet access as the typical home – with 100 times more users. The N.C. School Connectivity Initiative is the culmination of several years of vision surrounding the 21st century classroom and developing a North Carolina workforce poised to meet the opportunity of the current and future global economy.
---
BUSINESS DESCRIPTION
The N.C. School Connectivity Initiative (SCI) is the result of the North Carolina Governor's office, Lt. Governor's office, the N.C. General Assembly's, and the N.C. Department of Public Instruction's desire for 21st century classrooms and development of a North Carolina workforce prepared to succeed in a global economy. The SCI seeks to provide every school in North Carolina with a level of broadband Internet access that will met the growing demand for bandwidth in the classroom and scale to future broadband requirements. In addition, the SCI will provide incentive to further develop communication networks for rural and underperforming schools and develop a scalable model to maintain and enhance network services to all schools in North Carolina. The SCI remains critical to creating the kind of classrooms and learning environments that provide educators and students the content and the tools needed to truly make North Carolina students competitive in today's interconnected world.
BACKGROUND
"We have experienced an excellent working relationship and true cooperation among MCNC and ITS with the superior leadership that has been displayed to make the SCI a reality."
George Bakolia Program Director for N.C. Department of Public Safety Former Chief Information Officer at N.C. Office of Information Technology Services
In 2006, the "Developing Regional Networks" report was submitted to General Assembly recommending the expansion of the North Carolina Research Education Network (NCREN) to the K-12 community. As a result, NC Session Law 2006-66 was enacted to expand the number of schools with broadband, selectively build-out networks to rural and underperforming schools, and to develop a scalable model for statewide implementation. In 2007, the Friday Institute for Educational Innovation at NC State University led efforts to complete the Connectivity Implementation Plan. The plan then was presented to and approved by the State Board of Education. The plan was quickly implemented and all 115 K-12 Local Education Agencies (LEA) throughout the state officially were connected to NCREN by Thursday, May 7, 2009. In 2011, MCNC, the private non-profit operator of NCREN, and the N.C. Department of Public Instruction agreed to extend the program another three years – a critical step to helping prepare today's students for careers of tomorrow.
"NCREN allows North Carolina schools to tap into a world-class network that not only meets today's standard of education, but tomorrow's. MCNC continues to provide the bandwidth and the infrastructional highway of success for North Carolina students."
Ed Chase Technology Director at Edgecombe County Public Schools Former Manager of Connectivity Services at N.C. Department of Public Instruction
CHALLENGE
"This isn't about the network – it's about what we do with the network," many have said over the years. It's about students in Alamance-Burlington going to a virtual summer school; it's about K-12 teachers in Davie County getting their masters degrees at Appalachian State over the network; it's about districts in the northeast without physics teachers getting live physics instruction over the web from the N.C. School of Science and Mathematics; it's about a world of equitable access to content without bounds. And, North Carolina has been a world leader in leveraging the presence of NCREN to assist the state in crafting and implementing these distance learning strategies so that every citizen can access educational content to gain a degree, hone their skills in their current job, or prepare for a career change. MCNC's operation and frequent upgrades of NCREN remove the barriers of access and geography as more than 2,500 K-12 schools and higher education locations now have access to NCREN. Given this reach, the possibilities for teaching, learning, innovation, economic development and social vitality will remain significant.
"Thanks to the ongoing support of the N.C. School Connectivity Initiative, every school receives a high-bandwidth, highly-reliable connection on to the school campus."
Barry Pace Connectivity Services Manager and E-Rate Specialist N.C. Department of Public Instruction
SOLUTION
MCNC has been responsible for providing two of the four critical services for the SCI: Connectivity and Client Network Engineering (CNE). Connectivity services provide K-12 local school districts and charter schools with connections and equitable access to technology and broadband Internet access. The SCI extended NCREN connectivity to every district and school in the state including those in the most rural locations. These schools now enjoy a supply of seamless learning opportunities that rival any in the nation.
MCNC is uniquely qualified to continue providing "best value" CNE technical consulting and organization adoption/change management services to the K-12 community including all LEAs and charter schools. The CNE team has completed engagements with more than 100 LEAs and charter schools and conducted numerous network assessments. Through experience and community feedback, these services have evolved over the years to ensure the most relevance and benefit to the K-12 community.
"Thanks to the N.C. School Connectivity Initiative, every student, teacher and administrator in K-12 education in North Carolina has access to a platform for teaching and learning, K-20 collaboration, and professional development that is the world's envy. Now is the time to launch to even greater heights from this solid foundation."
N.C. Representative Joe Tolson (D - Edgecombe, Wilson)
The fast implementation of the SCI was achieved through collaboration among the N.C. Department of Public Instruction, NCBroadband (formerly e-NC Authority), N.C. Office of Information Technology Services, the Friday Institute, and private-sector service providers including AT&T, Time Warner Cable, Embarq, Verizon, and DukeNet. Recurring funding has been allocated from the General Assembly to support this effort. These funds are designated for broadband access, equipment and support services that create, improve and sustain equity of access for instructional opportunities for public school students and educators throughout the state.
BENEFITS
The success of the N.C. Schools Connectivity Initiative is unmistakable, with enhanced fiber services and improved educational outcomes documented in almost every county. More than two-thirds of the initial district connections already have been upgraded due to growth in traffic volume. The SCI also has begun to supply cloud-based services like content filtering and centralized firewalling to schools. The CNE service through MCNC provides engineering support for network assessments to help with designs and approaches for contemporary school-level wired and wireless networks.
"The N.C. School Connectivity Initiative provides local school districts with the connectivity and access to technologies that help prepare today's students for the careers of tomorrow."
Joe Freddoso MCNC President and CEO
According to NCDPI's Wireless & 1:1 Survey Findings Report from May 2013, K-12 bandwidth utilization has been increasing at nearly a twofold rate year-over-year, requiring faster and more complex circuits and equipment at higher costs. The performance of NCREN has exceeded expectations, the study indicated, with a reported average 99.95 percent uptime across all public school district and charter connections. In addition to the CNE services, MCNC also has provided customer support and communications services for the SCI. The level of information available for customers today far exceeds commercial standards.
Building community relationships has been a mainstay with the program with highlights such as the CeCTO program as well as the development and management of technology forums for the K-12 technology community through the NCREN Community Portal.
MOVING FORWARD
The $144 million investment into NCREN through the Golden LEAF Rural Broadband Initiative was complete in 2013. This expansion of the network has created an unmatched broadband infrastructure in North Carolina that is dedicated to serve community anchor institutions subscribing to NCREN services. This dedicated fiber network will further enhance the exemplary resiliency and reliable track record of NCREN as well as allow schools throughout North Carolina to continue utilizing a world-class network with virtually unlimited potential.
At a glance
What they needed?
Expand the number of North Carolina schools with future-proof broadband Internet access
Develop high-speed communication networks for rural and underperforming schools
Nimble implementation through collaboration with public and private partners
Develop a scalable model to maintain and enhance network services to all schools
What they did?
Leveraged NCREN as the foundation to connect all 115 public school districts and many charter schools
Provided engineering support through the CNE service(?) for network assessments
Developed and nurtured public/private partnerships for NCREN connectivity
Built and supported communications with the NCREN user community all across the state
Addressed potential bottlenecks by providing bundled filtering and firewall options
Completed $144 million expansion of NCREN through Golden LEAF Rural Broadband Initiative
What they accomplished?
Removed the barriers of broadband access and geography in North Carolina schools
Enhanced fiber services and helped improve educational outcomes in almost every county
Created a fast and sophisticated infrastructure ideal for today's education environment
Built a high-speed, reliable network that is cost-effective even with growing traffic volumes
Improved equity of access for instructional opportunities for students and educators