01.16.2020
Case Study: PARI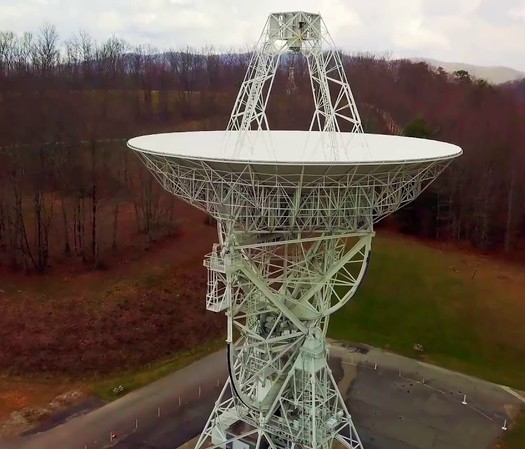 Broadband helping PARI reach stars in North Carolina

High-speed connectivity and new data center capabilities at the Pisgah Astronomical Research Institute near Asheville are allowing people all over the world to access some the best scientific instruments available today for research and education from a remote location in North Carolina.
---
BUSINESS DESCRIPTION
The Pisgah Astronomical Research Institute (PARI) is a public not-for-profit foundation established in 1998. Located in the Pisgah Forest 30 miles southwest of Asheville, the 200-acre PARI campus is a perfect dark-sky location for astronomy. PARI has a rich history spanning several decades where it has served the country in multiple roles – everything from being a NASA site for tracking manned and unmanned space flights in the 1960s and 70s to intelligence gathering during the Cold War. In 1995, the U.S. Department of Defense closed the facility, and it was turned over to the U.S. Forest Service. A few years later it was acquired to use as an astronomical research and educational facility where it continues today to mostly focus on the STEM (science, technology, engineering, and math) education needs for students in North Carolina and all over the world.
CHALLENGE
"The power of NCREN gives us the ability to share the real science happening at PARI with thousands of students, teachers, researchers, and science enthusiasts throughout North Carolina and all over the world. This level of connectivity is a key component to extending our programs and services to a broader segment of the population."
--Don Cline
PARI Founder and President
Astronomy was the first science – the bedrock of all technology. PARI's location in the Pisgah Forest is what attracted NASA to the site in the early days of the space program. But, while the location is perfect for science, it can present obstacles for people getting there or spending much time there. Over the years PARI has developed a remote-learning approach to most of its programs – pioneering some of the aspects of remote learning now being employed all over the world – and even expanded its offerings to more than just astronomy with programs in physics, engineering, earth science, and computer science. PARI was looking to build on its mission and successful programs while also developing new ideas in networking. A critical area to achieve these goals required funding, connectivity, public-private partnerships, bandwidth, and even better remote-accessing capabilities. PARI offers educational programs at almost every level and also has become a recognized center for world-class research while providing innovative opportunities for all students in every geographic location. The successful work performed at PARI, however, does require one very important component: High-speed broadband connectivity.
SOLUTION
"PARI provides a tremendous opportunity to take research and education out of the classroom and into the realm of the imagination. This is a facility that works to create excitement and provides a great value to citizens in North Carolina."
--Joe Freddoso
MCNC President and CEO
About five years ago, PARI began working with MCNC to connect to the North Carolina Research and Education Network (NCREN). Since then, the level of connectivity NCREN has provided to the facility has had tremendous impact. High-speed broadband now allows people from across the state and around the world to access and use PARI's leading-edge scientific instruments as if they were actually on its campus. MCNC also established a data center presence on the PARI campus. The MCNC data center now housed inside the PARI Research Building has a 1,200 square-foot, raised-floor space available for many companies, organizations or institutions to locate racks or computing operations. The building was constructed to stringent U.S. Department of Defense standards as a secure, stand-alone site with 45 tons of cooling, 500 kilowatts of uninterruptible power supply (UPS), and a 500-kva diesel generator. Additionally, the facility was upgraded within the last two years with a $1.5 million renovation investment funded by PARI and the National Science Foundation.
BENEFITS
NCREN provides a key component to extend PARI's programs and services to a much broader segment of the population. Along with the network and new data center, reliable connectivity also makes the site even more attractive for organizations that need a secure site in the western part of the state. Coupled with PARI's secure and sophisticated infrastructure, according to PARI CIO Lamar Owen, NCREN connectivity makes PARI an ideal location for remote computing, data storage, and disaster recovery IT operations. "This will increase our efforts to make the user experience a more positive one," added Owen. "MCNC and NCREN mean more than just connectivity. They are a resource providing things that wouldn't otherwise be possible."
At a glance
What they needed?
High-speed connectivity and bandwidth for remote-learning to overcome PARI's geographical obstacles
New ways to expand its mission, outreach, and successful programs through advanced networking
What they did?
Leveraged NCREN connectivity to broaden the organization's capabilities on a global scale
Established and upgraded a secure data center presence on the campus to serve Western North Carolina
What they accomplished?
More people worldwide now can access leading-edge scientific instruments for research and education
Extended PARI's programs and services as well as STEM initiatives to a much broader population
Created a sophisticated infrastructure ideal for remote computing, data storage, and disaster recovery operations