11.29.2017
Bandwidth brings personalized learning to life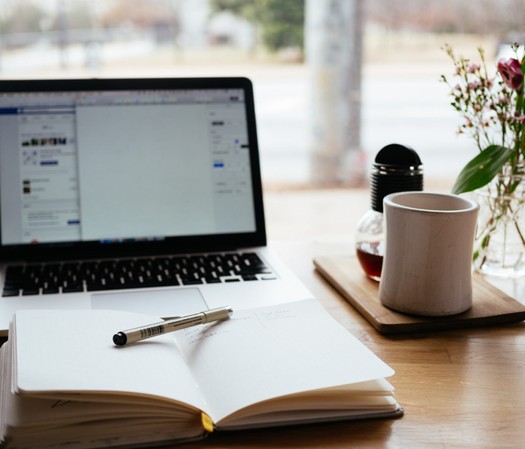 In 1963, television legend Merv Griffin was flying back to New York City with his wife looking at notes for a new game show. The idea of giving the answers to contestants and allowing them to come up with the question was both eccentric and bizarre. Television executives listening to the show's initial pitch thought it might be too difficult for the America public, but bought it anyway. Initially called What's the Question, the show was renamed and became one of the longest-running programs in TV history – we know it today as Jeopardy!
"Why not give them the answers," declaresEric Grunden, Chief School Officer and Founder of Research Triangle High School (RTHS), citing Jeopardy's watershed moment for television as a precursor to how the curriculum and philosophy for RTHS came to be before opening the doors in 2012. Since then, like the game show, the school has had its own milestone moments and a relatively short, but rich history of innovative approaches to learning founded on the ideal on how students can apply the information they acquire.
Nestled among some of the world's top technology companies in the heart of Research Triangle Park, RTHS is an independent public charter high school that brings the science and technology of RTP to more than 500 students through experiential learning. Serving students grade 9 through 12 drawn from 11 surrounding counties, this BYOD environment (meaning Bring Your Own Device) offers an expanded version of "flipped" classroom instruction to emphasize personalized learning, which provides both challenges and opportunities for students and staff.
"I'll take ISPs for Education for $200, Alex."
The Answer: RTHS leverages the North Carolina Research and Education Network, or NCREN, from this organization to deliver personalized learning to students. Who is MCNC? Correct.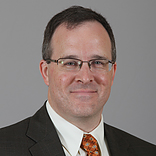 At first glance, the personalized learning revolution seems complex, primarily because of the back-office applications required to run it. The software is robust, especially behind the scenes for teachers, which means that the network also must be. Personalized learning at RTHS means students are offered the support to learn how to learn and the responsibility is placed on them. This is a transformational shift in education. Traditional schools spend a lot of time presenting information, says Grunden, but to change a student's orientation to teach students how to master content and then apply it must have adequate capacity and networking technologies. "Knowledge is a tool; it helps you to do what you want to do," he explains. "Having this relationship with MCNC allows us to have a broadband architecture to help us expand on these teaching philosophies."
MCNC is a broadband non-profit organization that operates NCREN, a world-class, 2,700-mile fiber network that spans virtually every county in North Carolina. North Carolina school districts and charter schools leverage NCREN to implement digital learning strategies so students throughout the state have reliable access to educational content to help them become college and career ready. Schools in North Carolina are increasingly integrating broadband-dependent technologies in teaching, learning and administration. Access to this educational technology is required both on campus and at home. Implementation of new digital learning environments like at RTHS is further proof that demand for middle-mile bandwidth in education will continue to increase. There are more than 150 charter schools in operation across North Carolina today with MCNC providing connectivity services to approximately 132 as of November 2017 with steady growth expected. In addition, MCNC provides internet access to all 115 public school districts in North Carolina, who now use more than four times the amount of bandwidth today than just three years ago while the cost on a per-Mbps basis has decreased by more than 40 percent. The performance of NCREN continues to exceed expectations with a reported average 99.95% uptime across all public schools and charter connections.
"My experience is that MCNC is very proactive and utterly essential for our school to operate the way it does. Basically, not having internet access is not an option; it is the single most-important resource we have at our school – maybe even more important than the lights in some sense," Grunden laughs. "MCNC continues to provide us a reliable networking infrastructure and they want us to push its boundaries and limits, which is very different from almost any other ISP today. They are the key to making everything work for us at RTHS."
Double Jeopardy: "Let's try Bandwidth for $1,000."
Answer: This number, as compared to 100 Mbps in 2012, is the level of bandwidth that RTHS utilizes today on campus. What is 500 Mbps? Yes!
Computers, tablets, and smart phones are ubiquitous. Learning can thrive when educators go beyond just digital instruction to help students use these tools in new, creative, customized ways to enhance their educational experience. Limitations in infrastructure often pose a barrier for many schools and districts wishing to implement this type of technology use in a personalized learning environment. But, not at RTHS.
Touring the impressive layout of the campus, one may observe students collaborating in the halls or even see a calculus class building bridges out of spaghetti noodles. Positioned in a secured room with scattered electronic devices strategically placed on tables being repaired in-house, you find the networking brain of the school. Behind the blinking lights of an impressively-organized rack of servers and cooling system, you discover superior technical prowess and networking precision. Color-coded and labeled wiring, clean placements; it's a room of awesome power and well-thought design. There are eight on-site servers with about 1,200 devices on average connected to the school network at any given time, every day. With all grades shifting into the personalized learning model next year, this is a bandwidth intensive place of learning. PLP assessments, MAP testing, specialized activities such as a school-wide Kahoot! session, seminar periods and more, RTHS continues to see a steady increase of bandwidth utilization.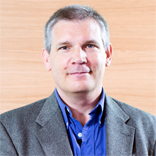 RTHS IT Director Steve Edmundson is a graduate of NC State University and a retired IBMer. He joined the school in early 2014 after helping to get the network back up and running during the actual job interview. The school initially had 100 Mbps of bandwidth available and was constantly bumping the threshold until moving locations about two years ago and received an upgrade to 250 Mbps through assessments by the MCNC Client Network Engineering (CNE) team. Today, a total of 500 Mbps of bandwidth flows into the school with an average use of 250 to 300 Mbps per day. The full information assurance service to RTHS through MCNC offers network integrity, availability, authentication, confidentiality and nonrepudiation. In addition, the school employs a leading-edge firewall service provided by N.C. Department of Information Technology (NCDIT), and cloud-based web security sourced through MCNC. Edmundson was astounded by how fast MCNC got the school from 250 Mbps to 500 Mbps saying that "Dave (Furness) and the entire CNE team at MCNC have been great partners, adding that "there is a mindset and culture of helpfulness and customer service at MCNC … every time I call it's always 'how can I help you?'"
"One of the biggest reasons we love MCNC is the relationships they bring – MCNC and NCREN, MCNC and the N.C. Department Public Instruction and NCDIT, and MCNC with all the other school districts throughout the state," cheers Edmundson. "We have outstanding service and reliability, something we certainly couldn't do without, but it's the convening of relationships and support of users of NCREN that is amazing. MCNC is a true low-cost service provider that comes with a high-level of customer service."
The Final Jeopardy category is Learning Technology.
Answer: A critical resource to the success of personalized learning. What is high-speed internet? Right!
RTHS is a globally-competitive STEM school where students are being prepared for college completion and the kinds of careers that they could have in RTP-like companies. For many students, high-speed internet access on campus is as expected as sidewalks and electricity. With evolving curriculums, rapid changes in education technologies and tools dependent on digital connections, what happens if students don't have regular access to high-speed internet?
Mamie Hall is an English teacher and Dean of Students at RTHS who describes how networking technologies in a personalized learning classroom allows her and other teachers to give formative feedback to students in real-time. "The value of NCREN and our networking upgrades allows our school to really move into the personalized learning world. We must have enabling connectivity and technologies to make it work for students and for teachers to manage it," she reveals. Art educator Jessica C. Warren reaffirms, saying "our education model quite simply won't work without reliable connectivity – which we get through MCNC."
Everything is online at RTHS, and the power of NCREN helps the school be successful and a great example of what students and teachers can accomplish together when connected to it.