08.11.2022
TBJ reveals 2022 Best Places to Work winners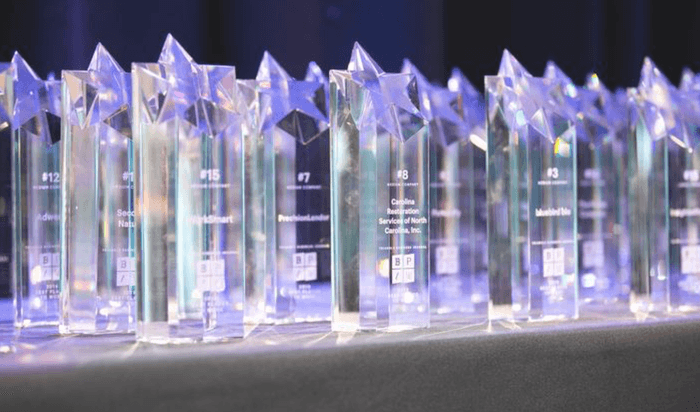 This week, Triangle Business Journal is announcing the 50 winners of its 2022 Best Places to Work Awards. The winners will be released in random order Monday through Friday. Check back tomorrow for the next batch.
The winners were chosen based on an employee-survey process conducted by Quantum Workplace. Once nominated, a company had to meet a threshold in employee participation – a percentage that varies based upon the size of the company – to be eligible to be honored.
TBJ is announcing the winners in groups of 10 in random order. The winners in this second group are featured in the gallery here.
TBJ will honor all the winners in a special section in its Aug. 26 weekly subscriber edition.
The composition of this year's class of winners reflects names familiar to TBJ's Best Places to Work universe and introduces some newcomers to the list. The winners cover a myriad of industries, including real estate, life sciences, legal, finance and technology.
"Employees are the lifeblood of any company," TBJ Publisher and Market President Jason Christie said. "These 50 companies have demonstrated the belief that happy employees produce successful and thriving businesses."
MORE:  See the first batch of 2022 BPTW winners