Automated data protection services provided through the use of IBM's Spectrum Protect (formerly known as IBM Tivoli Storage Manager) to keep your data safe from the event of a disaster, emergency, or sudden power loss.
Benefits of Data Backup & Recovery
Multiple Off-Site Storage Protection
Keep your data safe in secure locations and not in your facilities
Data Backup Rotation
Know your data is safe and available when you need it
Secure Facilities
24x7x365 Securely monitored facility
Extension of Your Network
Utilize MCNC's network, NCREN, to extend your network
How it Works
Service Overview
MCNC offers centralized automated data protection services utilizing the IBM Spectrum Protect system. MCNC's version of Spectrum Protect uses disk storage located in two of MCNC's geographically separated facilities on its network, NCREN, for data redundancy. IBM Spectrum Protect Client server licenses are available through MCNC or through your IBM reseller.
Expand Data Backup & Recovery Services
MCNC's expert consultants can help you in the design of a disaster recovery plan for your organization.
Data Center Resources
Offsite Storage & Disaster Recovery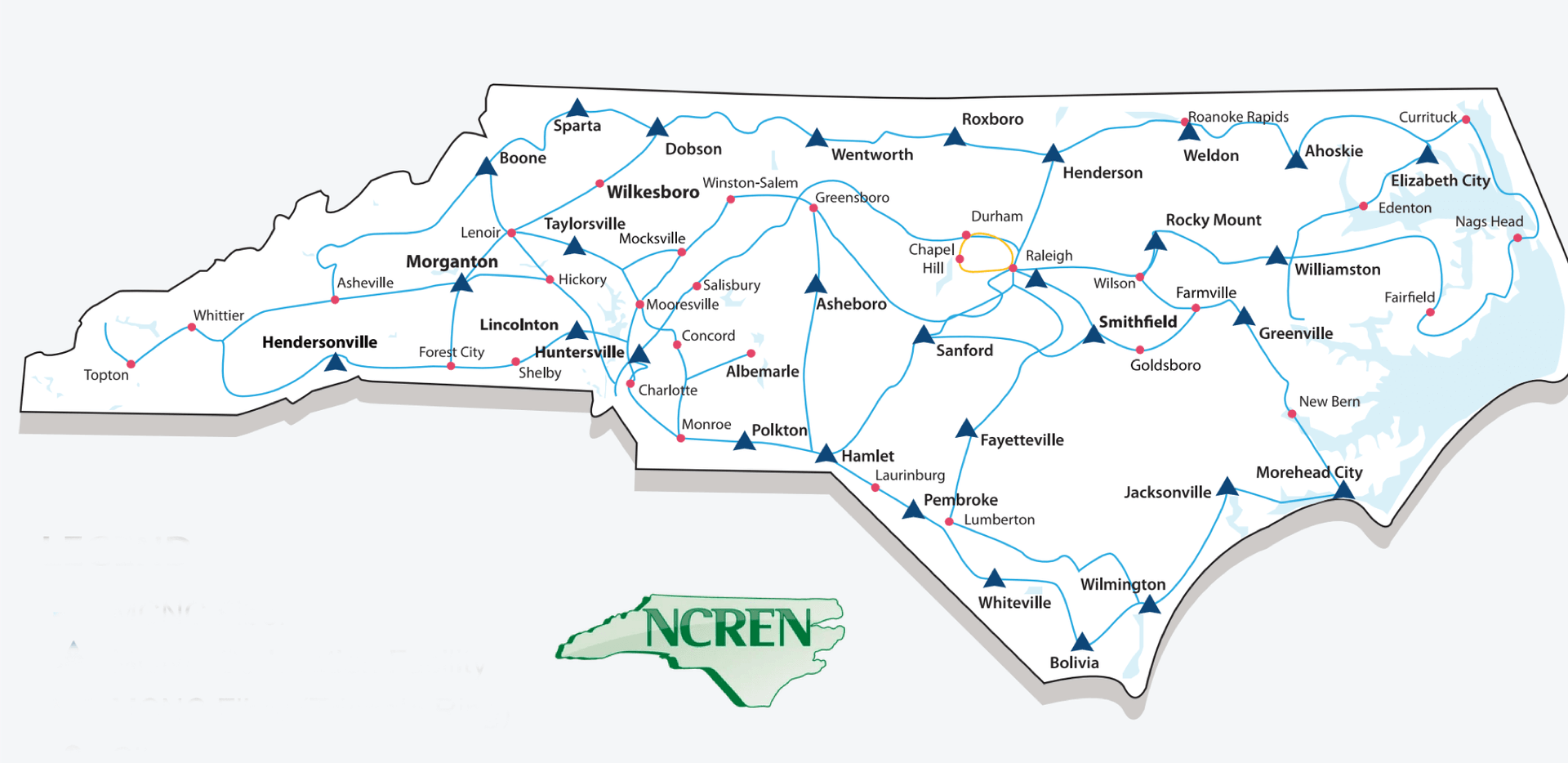 NCREN: Superior Internet, Service and Support
---
For over 35 years, MCNC's network, NCREN, has provided its clients with full-duplex high-speed broadband Internet services.
Connectivity