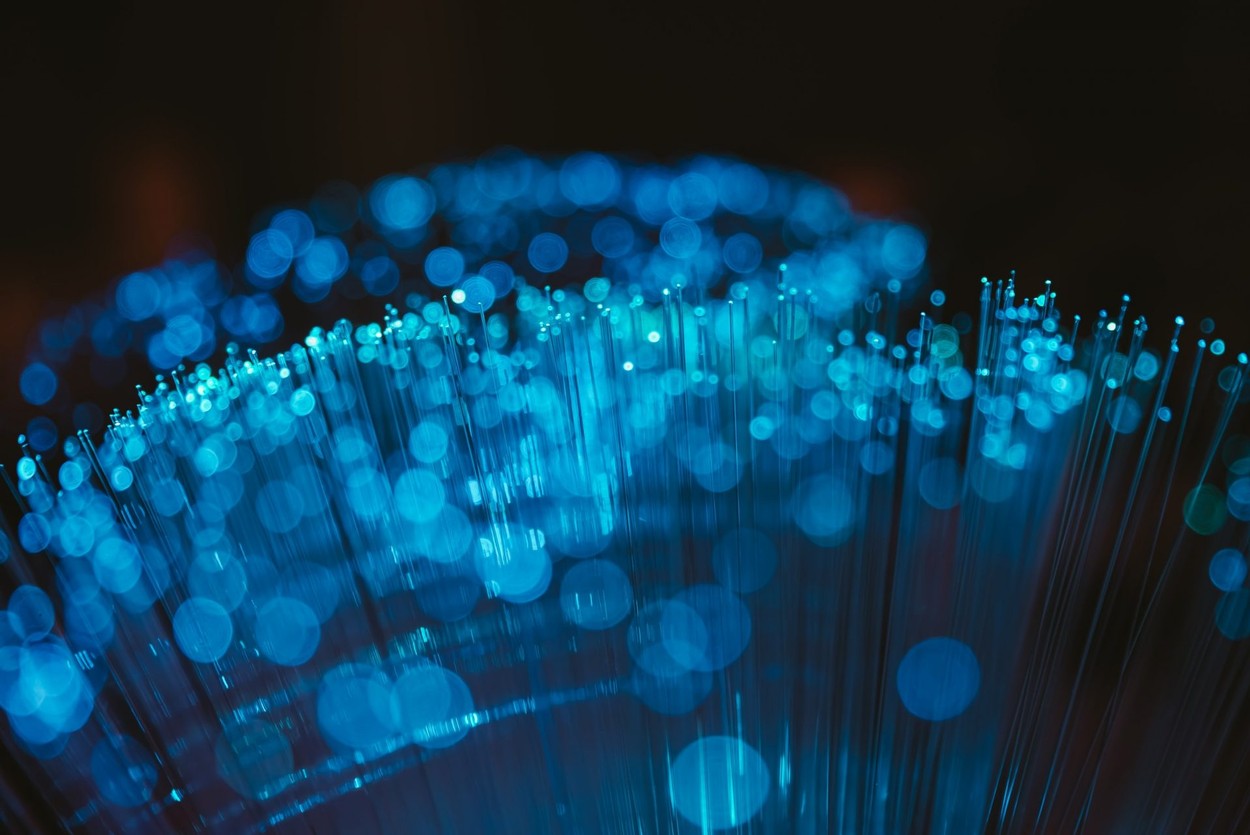 MCNC operates and manages a statewide fiber-optic backbone that serves Community Anchor Institutions in North Carolina in an open, non-discriminatory manner. In some areas, MCNC provides lit service and other middle-mile services to private-sector middle or last-mile providers or wholesalers within MCNC service areas at reasonable rates and terms.
Fiber and Fiber-Facilities Service Options
Layer 1
Leased Dark Fiber, IRU Dark Fiber and Optical Wave
Layer 2
Ethernet Services (Point-to-Point and Multipoint-To-Multipoint)
Additional Service Options
IPv4 Addresses (lease), 24x7x365 NOC, and Fiber Construction
Facilities
Colocation Space Available
MCNC, through its operation of the North Carolina Research and Education Network (NCREN), provides access to a variety of fiber optic-based services for K-12 schools, community colleges, private and public universities, research and non-profit health care institutions, libraries, public safety offices, and state and local governments across the state of North Carolina.
Leverage MCNC's Open Access Network
---
MCNC also offers dark fiber IRU or short-term lease options to commercial entities including broadband service providers, cable operators, wireless carriers and commercial businesses.
View MCNC's "Leveraging MCNC's Open Access Network" to learn more.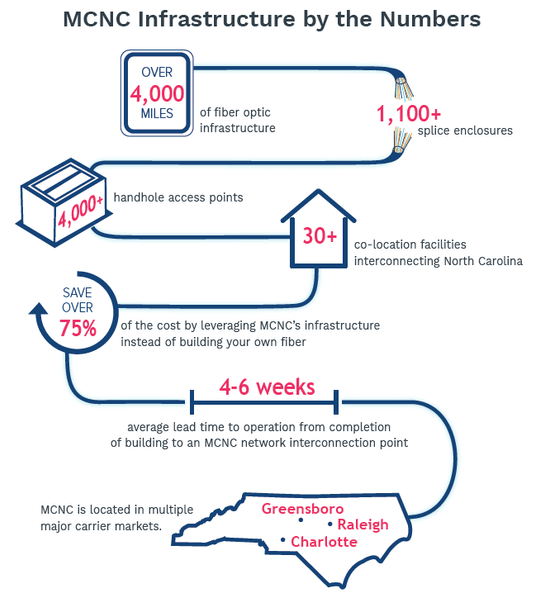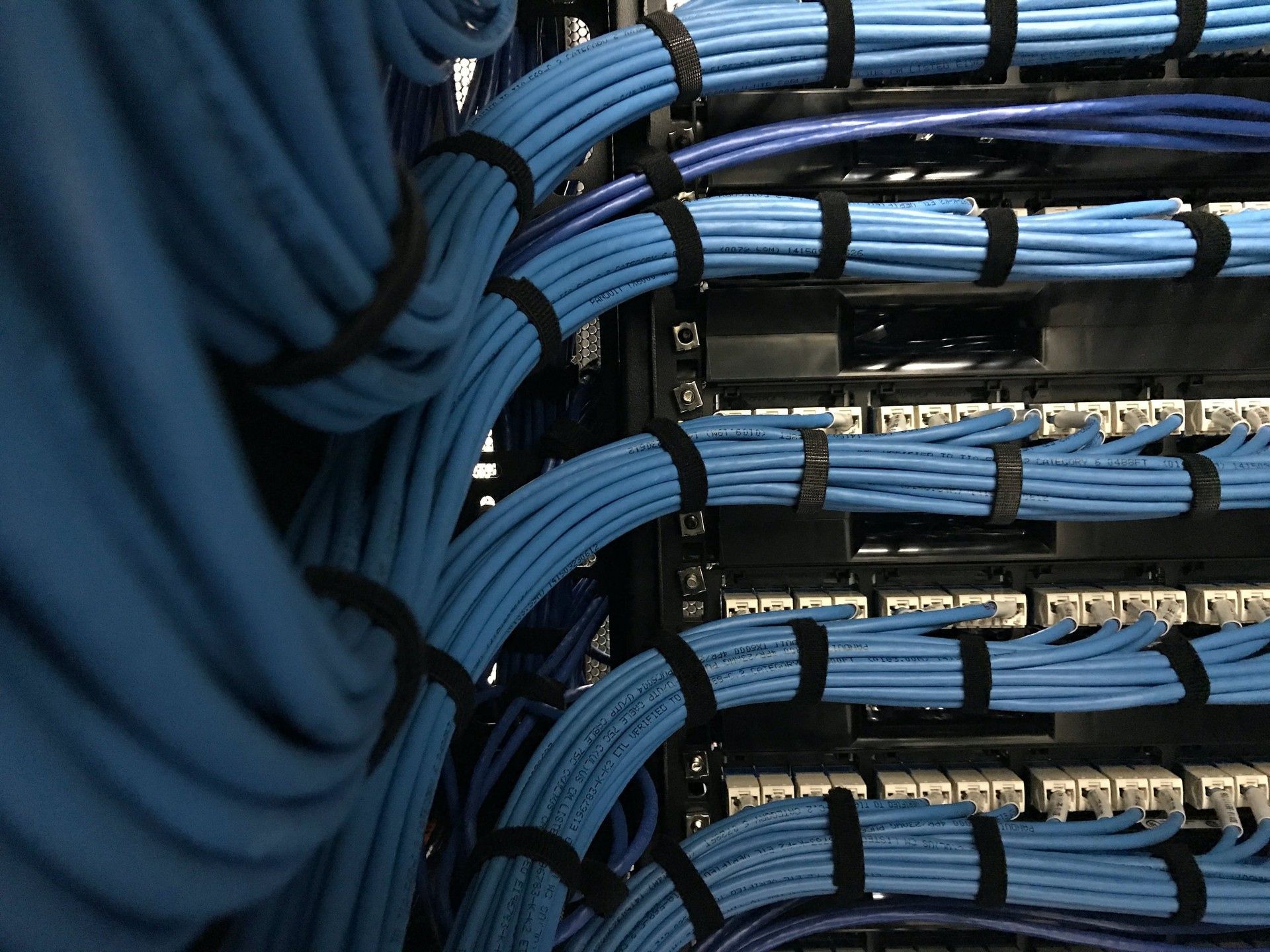 Maximize your dark fiber connection
---
MCNC's Wavelength Transport (Lambda) provides high-speed P-to-P DWDM Ethernet circuits.
Wavelength Transport (Lambda)