Triangle Women in Leadership: A Power Hour Panel Discussion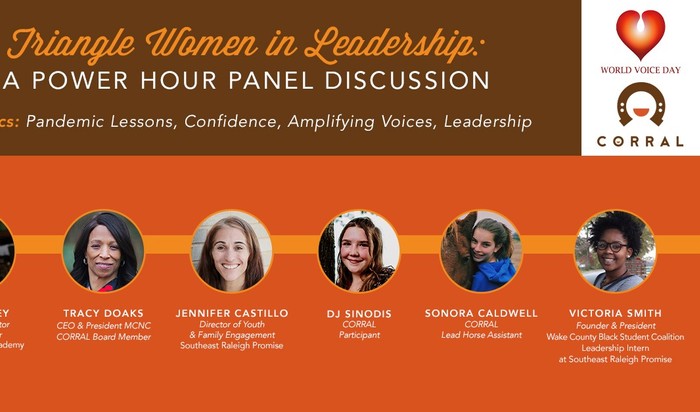 Join three extraordinary female executives, including MCNC President & CEO Tracy Doaks, and three young women leaders from the Triangle in a panel discussion for World Voice Day. We will be discussing what it takes to be a leader, using your voice, fears, lessons learned from the pandemic, confidence, gender roles, and more!
In Case You Missed It!
Watch the recording here.