2021 CXO Online Auction
12/1/21 - 12/3/21
12:00pm - 12:00pm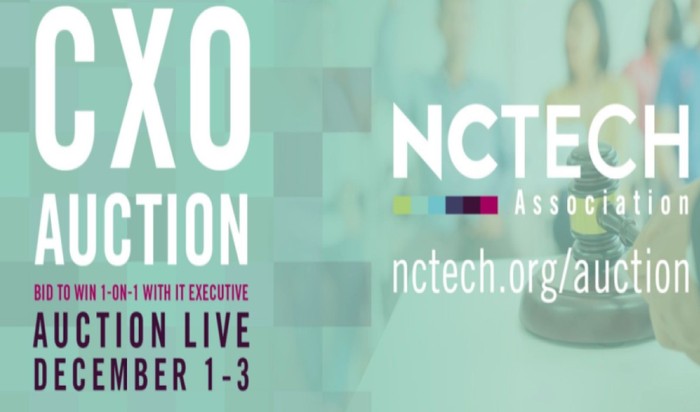 NC TECH will host a unique online fundraiser where the winning bidder gets the opportunity to meet with a CXOs (featuring CIOs, CISOs and Tech CEOs) in an exclusive, mutually agreeable one-on-one virtual or in-person meeting. These personal introductions are valuable tools to help grow your business.
Meet the full list of participants at nctech.org/auction, which includes MCNC's Chris Beal, CISO.
Please register to bid at nctech.org/auction. The live auction begins Wednesday, December 1 at 12:00 PM and closing on Friday, December 3 at 12:00 PM.