06.11.2018
NWCCA's Nadia Campbell will join MCNC for Teachers@Work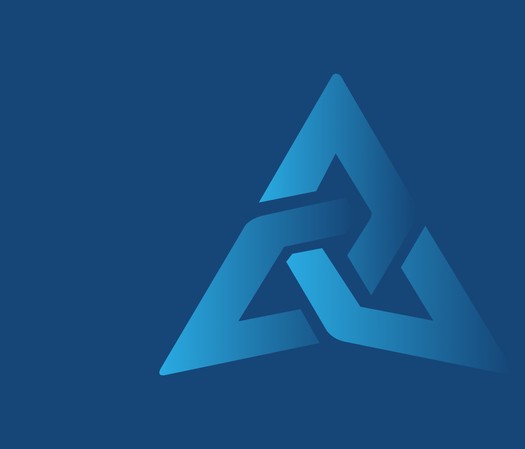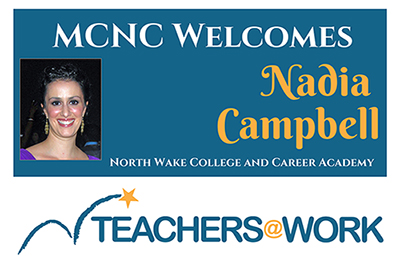 Nadia Campbell of North Wake College and Career Academy will visit MCNC on July 16-18 as part of the annual Teachers@Work program organized by the North Carolina Business Committee for Education and NCDPI.
The North Carolina Business Committee for Education's Teachers@Work initiative connects educators to businesses for an experiential learning opportunity about employable workforce skills that can be transferred to the classroom environment. It is a joint initiative between NCBCE and the North Carolina Department of Public Instruction, linking education and the business community to help teachers create relevance between their classroom curriculum and the skill sets needed by local businesses.
In 2014, NCBCE launched Teachers@Work with a goal of connecting educators and businesses in a way that will give an in-depth learning experience about employable workforce skills.
Nadia is an accomplished school counselor, having worked in both secondary and post-secondary educational settings. Her work experience includes college admissions, academic advisement, high school guidance, and college and career planning. She has worked as a school counselor for the past 10 years at both traditional and early college high schools and is Nationally Board Certified in School Counseling and a certified Career Development Coordinator. As a founding member of a new school, her current role is Special Populations Coordinator, where she supports the academic and emotional progress of students enrolled in Career and Technical Education courses. Nadia lives in Raleigh with her husband, 3-year-old son and 1-year-old daughter.
In preparation for next month's visit with us, we caught up with Nadia to talk a little more about the program and what she hopes to gain from the experience this summer.
What do you hope to learn and experience during your time at MCNC?
I hope to learn about the many facets of MCNC and the different types of careers/jobs within the company. I also hope to learn about the skills necessary for the different careers and what you look for in applicants.
How do you hope/plan to translate what you learn to the students (and peers)?
I hope to be able to communicate to students that there are a variety of different jobs within a company and how all of those different types of positions work together to make a company successful. I hope to share with them the skills they need to be ready to compete for a job, what is important for their resume, and interviewing tips. I am interested in sharing how your company and the different positions relate to our IT program.
How is technology being used at your school?
Technology is integrated into most of what we do at our school. Our teachers have class websites and some of them use platforms like Edmodo or Google classroom to keep up with assignments and communicate with parents. We use Google apps for collaboration, as we are a Project Based Learning (PBL) school. We have a 3:1 ratio for devices to students, additional iPad carts for students to create movies for class projects, and big screen TVs and Apple TVs in every classroom. We are also a BYOD (Bring Your Own Device) school which allows students to bring their devices to use on projects and for collaboration.
How can technology be further used to prepare students for future careers?
We are lucky to have access to a career development software called Naviance. Each of our students are able to create a portfolio that allows them to explore colleges and careers, build a resume, and learn about their likes and skills. They are able to watch videos to learn more about careers and complete inventories that will help match them with the right career for them. I think technology can also be used to link students to professionals for virtual job shadowing experiences. Additionally, students can use technology to talk to experts for entry events for their projects as well as connect with other schools who participate in PBL.
How/why did you get into your career (e.g. was there a teacher and/or opportunity that inspired you)?
I always knew that I wanted to have a career where I could help people, but I was not sure which direction that idea would take me. After graduating from college, I worked in college admissions and recruitment. During my time in that position, I worked with many students, parents, teachers and counselors. I realized that becoming a school counselor and helping students would be a great fit for my skills and strengths. After going through the college admissions process myself without much help from my school counselor, I aspired to be the type of counselor who was always there for my students academically and emotionally. It has always been my goal to help prepare my students for life outside of high school as both a worker and productive citizen.
How did you hear about Teachers@Work and why did you decide to participate?
Several within Wake County Schools and NCDPI (North Carolina Department of Public Instruction) felt I would be a good match for the program based on my experience and current role in my school, which is a new Career and Technology Education, or CTE high school that just opened this year. I chose to participate for a couple of reasons. One, I am always looking for new ways to grow, learn and develop professionally. This will be a new experience for me and I am excited about it. And two, it appears as though this opportunity will provide me with valuable information and knowledge that I can share with my students about the industry and workforce.
We are looking forward to working with you in July.
I'm looking forward to it! Thank you.
...
(Editor's Note: Teachers@Work is made possible by grants from Biogen and State Farm. MCNC also supports NCBCE's annual job shadowing and mentoring initiative, Students@Work. In March, MCNC welcomed students from Brogden Middle School in Durham as part of the program this year.)